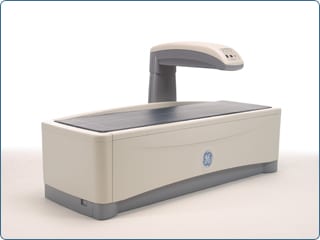 Skagit Osteoporosis Detection Center performs DEXA services for Skagit Radiology, Inc.
Bone Densitometry:
This examination is performed with the use of x-rays (DEXA, or dual-energy X-ray absorptiometry) or ultrasound, and is used to detect osteoporosis. Osteoporosis is associated with reduced bone density and fractures. Early detection and treatment of osteoporosis can help to prevent fractures.
Please call (360) 428-7270 to schedule a Bone Density Exam.
Click here for more information about DEXA and bone density scans.